If you're looking to bring the life back into your skin, deluxe Hydrafacials are the way to go. There are several options that tailor to your specific needs so that we may provide the best treatment possible. We have you covered from diminishing age marks and wrinkles to evening out skin tones and lessening dark spots. At Luminessence, we have had more experience than any other Medi-Spa in the area. We are proud to say that we were the first Medi-Spa to offer deluxe hydrafacials, and we have been able to expand our market so that we can better treat our patients.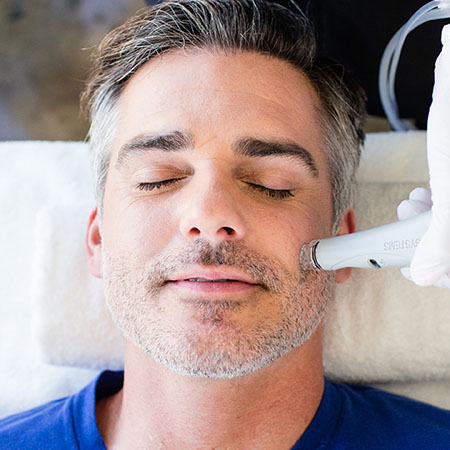 Let's get into it.
Deluxe Hydrafacials are invigorating treatments that use a hydradermabrasion procedure to combat skin problems. It cleanses, exfoliates, hydrates, and provides antioxidant protection all in one treatment. It gives you clearer skin instantly, and with Deluxe Hydrafacials, you get a more personalized approach with specific skin concerns in mind.
So, like I mentioned above, there are a few options for you to choose from when looking into the Deluxe Hydrafacial treatment. We offer:
Restorative Hydrafacial: Meant to improve skin tone appearance, smooth texture, and build elasticity aka getting that bounce back!
Age-refinement Hydrafacial: Fine line and wrinkles? No more with this fantastic treatment.
Radiance Hydrafacial: Uses Britenol to lessen dark spots and even out skin tone.
Clarifying Hydrafacial: Done with Blue LED Light Therapy and Extended Extractions, and it is Great for those with oily skin and breakouts.
Deluxe hydrafacials last around 40 minutes, and the turnaround time is great! There is no waiting period before you are able to go about your regular activities. You could even put on makeup right after if you really wanted to do so! The only thing we recommend is putting on extra sunscreen to help minimize sun exposure after the treatment. This is one of the most effective facials with great results. Call one of our experts at Luminessence to figure out which Deluxe Hydrafacial is for you.