We talk about anti-aging, sun protection, and acne prevention a lot on the blog, but we haven't really gotten to talk about routines and products specifically for sensitive skin. Today, that all changes. Not to sound spooky and ominous about it, these are just facts. We really are talking about sensitive skin! Even better, we are talking about the sensitive skin kit that ZO Skin Health offers. At Luminessence, we offer a huge variety of ZO Skin Health products and skin regimens because we truly believe in these products and their effectiveness for your skin. Alright, let's get talking about the sensitive skin kit they offer!
I don't know about you guys, but my skin is SENSITIVE. Seriously, I use a product that doesn't agree with my skin once, and my skin will hate me for at least a week and a half. Oh, and don't even get me started on synthetic makeup… I used to have to wear it for dance and let's just say I figured out I had a severe reaction to liquid latex. Note to self: never ever put that on your skin again unless you want second-degree burns! Okay, aside from my traumatic liquid latex experiences, let's get started on how to protect your oh-so-sensitive skin. Your skin deserves the best! That means getting sensitive skin-specific products that can offer you the best results.
Today, we are going to focus on the sensitive skin normalizing system that helps your sensitive skin get in its best shape.
First and foremost we have the Gentle Cleanser. It is a gentle cleanser that is made for normal to dry skin that will adequately hydrate your skin. It will help minimize the dryness in your skin which is perfect for sensitive skin folks (like me) because that helps minimize chances of irritation. Hydration is key to good skin! If I have said it once, then I have said it many a time.
Next up we've got the Exfoliating Polish which is something I am totally about to go purchase right now. I've been searching for an exfoliator that doesn't just wreck my skin. With sensitive skin, of course, this is just another issue we always have. Exfoliators will leave our skin red, itchy, and they overall just are never doing their promised job. This one is different. It works to exfoliate dead skin cells like usual, but instead of leaving you red and itchy, it just gives you a clear, smooth, and more toned skin complexion. This was actually named one of the best face scrubs in Good Housekeeping, so if you don't believe my word, you definitely should believe theirs.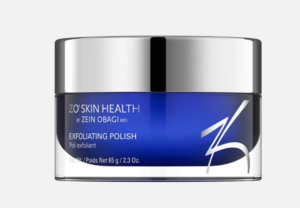 The Oil Controls Pads Acne Treatment is seriously a gift from God. It is designed to remove excess oil and normalize pore size. The result? Smoother skin and less irritation which can lead to less breakouts. Sign. Me. Up.
The next item in this skincare kit is the Daily Power Defense. This serum provides your skin with antioxidant protection to tone and tightens the skin, which gives you that full and bouncy look we all want to have. IT can help reduce wrinkle appearances and even slow the process of skin-aging.
Lastly, we have Rozatrol which is something all sensitive skin people should have, in my humble opinion. Our sensitive skin is prone to redness, as we all know. This product is specifically created to combat that redness by reducing excess surface oil and lightly exfoliates to prevent premature aging. It restores your skin to give it a more radiant appearance and replenishes skin hydration to get that skin barrier in tip-top shape.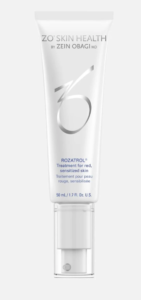 Need help purchasing this? We can do just that for you! If you go to our website here you can purchase this kit online, or if you'd like to talk further about options, we have plenty of products at the Luminessence Medi-Spa location at 3017 South 70th Street, Suite E, Fort Smith, AR 72903.