Microneedling is a cosmetic procedure that involves tiny needles that rapidly poke the skin to improve collagen production. It can be super beneficial to reducing wrinkles and age lines as well as improving acne, hyperpigmentation, scars, sun damage, and elasticity. This can be a great cost alternative to laser treatments, and it can be better for your skin in the long run because Microneedling does not use heat like laser treatments do. However, Secret RF is a little different than traditional microneedling. This is a fresh and new technique that provides even better results!
Secret RF still uses the tiny needles that prick the skin, but it uses the needles to deliver Radio Frequency (or RF) energy into the different skin levels. This means that it can go deeper than other microneedling techniques. The deeper the Radio Frequency energy can get into the skin, the better the results. The most interior layers of the skin are what need the treatment the most. Other treatments cannot obtain the optimal effect as Secret RF simply because they cannot penetrate the many layers of skin as this treatment can.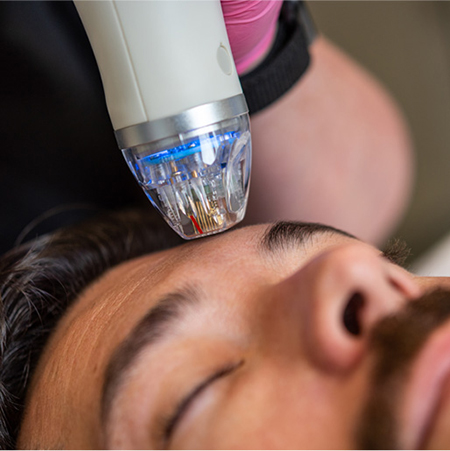 Click here to learn more about our Service.
Secret RF is a safe and effective, and it helps to promote cell regeneration without damaging the many layers of skin. With an improvement in cell regeneration and a boost in natural collagen production, Secret RF microneedling is a fantastic way to ensure long lasting and sustainable results! This is a lifechanging (and skin-changing) treatment that can improve the quality of your skin as well as its overall appearance.
We are pleased to offer such a great microneedling treatment at Luminessence, and we would love to talk about how Secret RF could be the right move for you. This nonsurgical procedure is perfect for those looking to lessen wrinkles, fine lines, sun damage, and so much more. Get your glow back with Secret RF!